Skyline High School
Class Of 1967
In Memory
Ralph Maxwell
Ralph White Maxwell
NOVEMBER 20, 1948 – JANUARY 16, 2020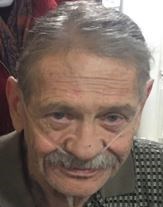 Ralph White Maxwell, 71, died peacefully on Wednesday, January 15, 2020, at Pacifica Senior Living, following an extended illness.
He was born on November 20, 1948, to Ralph and Eleithe (White) Maxwell, and was a lifelong resident of Salt Lake City. Ralph was a 1967 graduate of Skyline High School. He was a talented artist and had a passion for basketball, including the Utah Jazz. He is survived by his brother, Henry Lynn (Christine) Maxwell of Sarasota, Florida, along with many nieces, nephews and cousins.
A memorial gathering will be held at 11:00 a.m. on Wednesday, February 5, 2020 at Wasatch Lawn Memorial Park Chapel 3401 S Highland Drive, Salt Lake City. Dedication of the grave will directly follow the gathering. Those interested are invited to attend a lunch at the Kenwood Ward 1765 E 3080 S, Salt Lake City following the gathering and dedication.