Skyline High School
Class Of 1967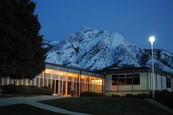 50th Reunion a Resounding Success!
Thank you to everyone for coming to the 50th Reunion on August 19th, 2017, and for making it such an enjoyable event! Attendance was so good that extra tables had to be set up for the dinner, which is just as we hoped it would be. The buffet was beautiful and delicious, service from the hotel was excellent. The Silent Auction and your generous contributions to the Scholarship Fund will make it possible for us to give an award to two deserving Skyline graduates next year. And most of all, we were able to get reaquainted with old friends (I mean, friends from long ago!) So thank you, all you wonderful Class of '67 graduates!
Check the menu for photos of the reunion. If you have photos to add, click "Contact Us" and send them as attachments. Or email them to Crista Loucks Abbott at abbocris@gmail.com.
Skyline High School Class of 1967
50th Anniversary Reunion
Date -

August 19, 2017
Location -

Salt Lake Marriott Downtown at City Creek
75 S West Temple, Salt Lake City, UT 84101 US
Time -

Social hour with cash bar - 6:00 - 7:00 P.M.
Dinner and short program - 7:00 P.M.
The reunion committee consisted of:
Rob Hanks

Ed Cooper

Fred Healey

David Openshaw

Crista Loucks Abbott

Craig Benson

Rick Fairbanks

Tom Pfaff

Mark McDonough

Shelly Ence Condie
PLEASE KEEP YOUR HOME AND EMAIL ADDRESSES UP-TO-DATE ON YOUR PROFILES ON THIS WEBSITE, or send the info to Craig Benson, ojibenson@aol.com. The information will only be accessible to our classmates who are members of this website. Use of members' information for advertising or financial gain is strictly prohibited.
If you hear of a former classmate's passing, please let us know so we can post the obituary or any information you may have. Thanks to everyone for your help.
ANNOUNCEMENTS
•

NEW! Check out the Historian's Yearbook on the menu to the left. This book was created by Jane Ridd Jones, who was Skyline's Historian in 1966-1967, and has a wealth of memorabilia from our high school days.

•

Video of 50th Reunion to be Available

Richard Raines will be coming to the reunion to create a professional DVD of the event. He will be interviewing individuals and small groups (with permission) plus the program. We have watched the video he produced for the Skyline Class of '65 and I think this will be a nice feature for our class. The DVD will be available for $29.95 plus $4.00 for shipping after the reunion. During the reunion Richard will be very low-key. In fact, he won't even be taking orders at the actual reunion. He will be sending a personalized letter to each of us within a few days of the reunion with ordering information. This will be your only opportunity to purchase the DVD. He will only be sending one letter then he will delete all of our information from his system.

A couple of weeks before the reunion we will send Richard a list of our classmates with name and physical address only. We won't be giving him phone or e-mail addresses. Doing DVD's for 50th reunions is the entire business model for Raines Video Productions. They will not sell or release our information in any form. If you are at all nervous about having your name and address given to an outside party you may notify Fred Healey (fredhealey007@gmail.com) or any committee member and we will remove your name before sending the list to Richard.

•

Scholarship Awarded for 2017

The Skyline Class of '67 has awarded a $500 scholarship to Maren Clark of Skyline High School. She is an outstanding student and has been a leader in the community. Here is what Angela Folsom, the community of caring teacher, had to say of Maren:

Maren Clark

It is an honor to recognize Maren Clark. She has served this year as the Community of Caring Board Director. As such, she has been responsible for overseeing all service activities as well as scheduling and leading monthly board meetings. While other board members are directly responsible for certain activities, Maren was completely responsible for the annual Heroes Assembly. Eight Skyline students were selected as Skyline "Heroes" and honored at an assembly with a recognition and plaque. Maren facilitated getting student recommendations from faculty, met with each candidate and created a short bio that was read at the assembly. She oversaw the design and ordering of each plaque and planned each detail of the assembly.

Maren is graduating with a 3.89 GPA and is planning on attending UVU in the fall for one year and then hoping to go on an LDS mission before completing her education. Maren has shown great leadership skills in steering and encouraging the board in a loving and kind manner. She has willingly helped other board members and supported each of them in their responsibilities. Maren fulfills these responsibilities while holding a part time job in order to earn money for college.

It is a pleasure to recommend Maren Clark to the SHS Class of '67 for scholarship.