Skyline High School
Class Of 1967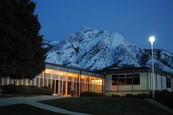 In Memory
Wendy Tomlinson (Thomas)
Wendy Tomlinson Thomas
7/15/1949 - 7/18/2019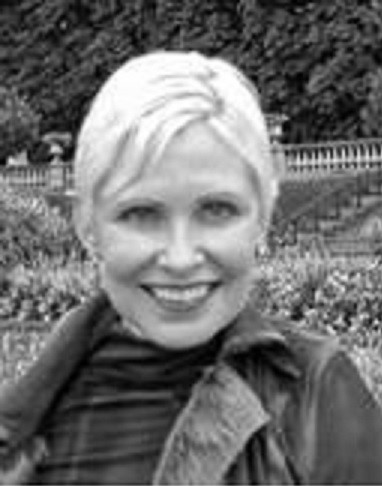 Salt Lake City, UT-
From Wendy: If you are reading this, I have succumbed to the effects of cancer. Not for sissies! I will miss trying to get my husband Craig's attention as I have been doing for the last fifty years. I will miss traveling and "discussing" with my son, Alex and my daughter-in-law, Jen. I will miss our friends who have become our family. Get this though: I will never have to prep for another colonoscopy, never have another biopsy, never have to have another root canal or listen to the lies of President Bone Spurs. I really wish I could have lived to see him in handcuffs and a skin matching jumpsuit. All-in-all, this really sucks, so don't go through the torture of radiation and chemo: it doesn't work, and only makes your last few months more hideous than need be. I've never been anywhere without Craig………. Au revoir fellow travelers, no funeral, no flowers.
Personal History: Born in Salt Lake City to Margaret and Hal Tomlinson, Wendy attended Skyline High School and the University of Utah, where she joined the Kappa Kappa Gamma sorority. She spent many of her early years working in the securities industry, which she loved, where she made many lifelong friends, including her mentor Mel Olsen. Wendy had hard times the last few years, losing her son Jeremy, one of her best friends, Roger Lund and her brother-in-law, Jeff Stein. Her parents died in 2018 and she is survived by her eight siblings: Chris, Randi, Robin, Jana, Kim, Mitch, Brook and Sean. A voracious reader of literature, a statuesque beauty and a fashionista with excellent taste and superb makeup skills. Wendy was a beautiful, funny, brilliant, generous, fierce woman who nurtured and protected us all.

From Craig: Wendy and I married on November 29th, 1969. We almost made it to our 50 year anniversary. Wendy was smart, beautiful, vivacious, talented and sometimes difficult, but always worth it. We had two handsome sons, Alex and Jeremy. We had the most fun with them while travelling the world. Generally if we were traveling, everyone was on their best behavior. Wendy was a great influence on many of the young people in her life. She made a difference in their lives without the desire for thanks or reward. When Wendy loved you, it was for life.
From Alex: Mom taught me to be a generous person through example, especially to people you didn't know. She constantly reminded me that everyone should be given a second chance, a third and so on. I called her nearly every day, trying to stay as close to her as I could, talking politics and laughing about old jokes and the adventures we had. Her beautiful little companion Mini, never left her side and gave Mom immense joy. Mini's funny personality made her mom laugh every single day. She really kept Mom going all these years.
From Jen: Wendy showed me strength, assertiveness, taste, class and generosity. Wendy reminded me to stick up for myself, to demand what I need, that it's better to be overdressed than under-dressed. Wendy reminds us all to read, to cook, to get along and to think for ourselves. Wendy taught me will, independence and what it looks like to be a fierce but giving woman. I will never forget her but I will miss her.
From Bryn: It's time for the saddest jazz music ever written. The leader of the band is checking out. She is going on a journey to find a place where everyone is their best self. Laughter and beauty multiply in her presence. Every time we are somewhere amazing, we will miss her. Every time we are gracious, we will thank her. Every time we have a good conversation and a great meal, she will be with us. I love you Ms. Wendy!
Special thanks to Sonya and Megan at Elevation Hospice, who made Wendy's last days comfortable for her and her family. To see more photos and share some stories about Wendy Thomas go to https://wendy.alexthomas.com/.