Skyline High School
Class Of 1967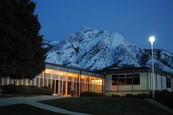 In Memory
Susan Dunn (Anderson Druce)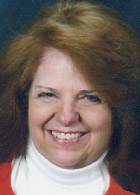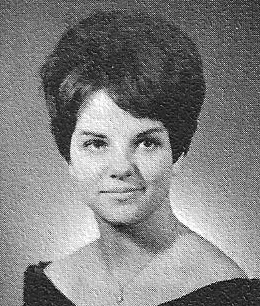 Susan Dunn Anderson Druce
MIDVALE, Utah • Susan Dunn Anderson Druce, 65, of Midvale, Utah, and formerly of Elba, Idaho, passed away Thursday, June 12, 2014, at Rocky Mountain Care in Riverton, Utah, following a courageous battle with cancer.
She was born Feb. 1, 1949, in Salt Lake City, Utah, the daughter of Raymond W. Dunn and Wanda Blanche Benton Dunn. She received her education at Skyline High School in Salt Lake and BYU in Provo. Susan married L. Wayne Anderson on April 4, 1968, in the Salt Lake LDS Temple. Susan and Wayne raised five sons. While they lived in Elba, Idaho, they owned and operated the Connor Creek Store. Susan's pizza and sandwiches were famous in the area. Susan also worked for D.L. Evans Bank in Albion and Burley for a number of years. Wayne preceded her in death on Feb. 8, 2006. She married John Lawrence Druce on Dec. 31, 2010, in West Jordan, Utah. They lived in Midvale, Utah, but also spent time in Arizona.
Susan was an active member of the LDS Church throughout her life. She was a mother to her family after their mother died when she was only 15 years old. For the rest of her life, she served others and was a friend to all who knew her. Creative and talented, she was a lifelong learner. She loved painting, crafts, sewing and music, as well as being a cheerleader for her husband, children and grandchildren.
Survivors include her husband, John Druce of Midvale; five sons, Wayne (Kay) Anderson, Torrey (Melanie) Anderson and Matthew (Nicole) Anderson, living in Herriman, Utah, Kenny (Tanya) Anderson in American Fork, Utah, and Michael Anderson in Taylorsville, Utah; 10 stepchildren; 13 grandchildren; 39 step-grandchildren; four step great-grandchildren; a sister, Nancy Watson; and three brothers, Roger Dunn and Stan Dunn, both in Sacramento, and Ron Dunn in Mesa, Ariz. In addition to her husband, Wayne, she was preceded in death by a sister, Loretta Dunn Healey.
A memorial open house will be held from 6-8 p.m. Thursday, June 19, at the Midvale LDS 1st Ward Church, 308 W. Sixth Ave. (off 7500 S.) in Midvale, Utah. A funeral will follow at 11 a.m. Saturday, June 21, at the Elba LDS Ward Chapel, 1198 E. 2000 S., with Bishop Tom Ottley officiating. Burial will follow in the Grand View Cemetery in Elba, Idaho. Friends may call from 9-10:45 a.m. prior to the funeral Saturday at the church. Arrangements are under the direction of Morrison-Payne Funeral Home in Burley.