Skyline High School
Class Of 1967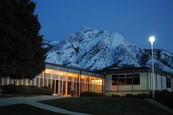 In Memory
Sherrie Barker
Obituary for Sherrie Lynn Barker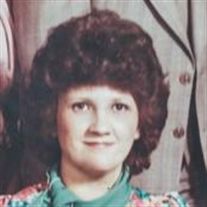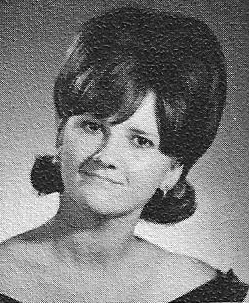 November 11, 1948 - November 21, 2014
Our sweet, mother, Sherrie Lynn Barker, passed away Friday, November 21st surrounded by her loving family. She was born November 11, 1948 in Spanish Fork, Utah to Blaine and Mary Lou Barker. She was the oldest of six children.

Sherrie graduated from Skyline High School, Salt Lake City, Utah in 1966. She graduated from Seminary at this time as well. Two years later she married the love of her life Ernest Walker on August 23, 1968 in Springville, Utah. They were later sealed for time and all eternity in the Manti Temple, Manti Utah. Together they had six children. They later divorced. Sherrie often spoke of the love she still had for Ernie and cherished the memories they shared. In her last moments he attended her bedside tenderly comforting her as she passed from this life.

Mom was dedicated member of the Church of Jesus Christ of Latter Day Saints. She served faithfully as a member throughout her life in many leadership auxiliaries, including the Relief Society, Young Women, and Primary Presidencies. She had a deep love for the gospel and a strong testimony of her Savior Jesus Christ, which brought her peace, joy and comfort throughout her mortal life. She was a great example to her children and many others.

Sherrie unselfishly always put her family and home first. As a homemaker, she created a house full of love for her family to thrive, learn and grow in. In her spare time you could see her sitting at the kitchen table meticulously working on a sewing project or painting a piece that would later be used to beautify her home.

Our mom continued even through her limitations in this life, to be the most compassionate, loving, thoughtful person. She was always thinking of others but especially we, as children continued to feel this boundless love.

Sherrie is survived by three children, Jason (April) Walker, Christy (Tony) Cornaby and Matthew Walker; Ten Grandchildren, Morgan, Zachary and Cheyenne Satteson; Jackson, Kaitlyn, Julia and Leah Walker; Alexis, Aden and Ashton Cornaby; A Great Grandchild, Bryce Fay; Her Mother Mary Lou Barker; Five Siblings Bonnie (Dick) Ellingson, Randall (Carol) Barker, Lou Ann (Michael) Read, Terrie Barker, and Michelle Lindberg. She was preceded in death by three children, John Walker, Tracy Walker and Adrienne (Casey) Satteson; Her Father Blaine LeGrande Barker.
NOTE: Although the obituary listed Sherrie's high school graduation date as 1966, she actually was a member of the Class of 1967. Added by Website Admin