Skyline High School
Class Of 1967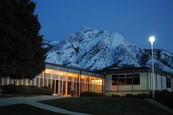 In Memory
Joann Whatcott (Kelson)
JoAnn Whatcott Kelson

May 2, 1949 ~ June 18, 2018
---

JoAnn was born to Henry L. and Bessie G. Whatcott in Salt Lake City, Utah on May 2, 1949. She graduated from Skyline High School in 1967 and was a member of The Church of Jesus Christ of Latter-day Saints. JoAnn married Richard D. Kelson in July 1972.
JoAnn is survived by her 4 sons, Nathan C. of Salt Lake City, Utah, Conrad A. (Kelly) of Denver, Colorado, Trevor D. (Veronica) and grandson Felix of Westminster, Colorado, and Todd J., also of Colorado. She is preceded in death by Richard D. Kelson (husband 36 years), parents, H. Lavell and Bessie G. Whatcott and Brother Lynn. She leaves behind 3 sisters, Glenell, Ginny and Donna and brothers Gary and Louis plus many nieces & nephews and great nieces & nephews.
JoAnn passed away peacefully after an extensive battle with liver disease and diabetes. She was well liked throughout her community and church and especially known for her uplifting attitude and 'can do' mentality. She was known for her love of music and could always be heard singing along in church. She loved being a Cub Scout den mother and enjoyed being able to mentor the Cub Scouts even after losing her vision.
A viewing will be held from 6pm to 8pm Friday, June 29th at Valley View Memorial Park and Funeral Home, 4335 W 4100 S, West Valley City, Utah. Services will be conducted at 11:00 a.m. Saturday, June 30th at the LDS Church at 3665 S 6000 W, West Valley City, with a viewing one hour prior to services. Interment at the Valley View Memorial Park will follow the services.