Skyline High School
Class Of 1967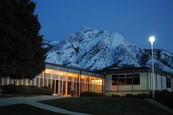 In Memory
Preston Platt
Preston Francis Platt
May 3, 1949 ~ Nov 6, 2018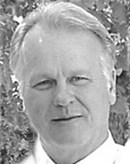 Born May 3rd 1949 in Salt Lake City, Utah to Russell F and Bernice Cash Platt. Passed away Nov 6, 2018 from natural causes.

One of his greatest experiences in life was to have served the people of the Philippines as a missionary. He loved the out of doors and loved his experience of working on the Alaskan pipeline. Worked in Salt Lake City and Portland Oregon as a plumber.

Was preceded in death by his parents and youngest brother Russell Cash. Survived by 3 sisters, Lynette (Glen) Gooch, Maralee, Kathy, and 2 brothers, Jeffrey (Carlene), Thomas (Pat) Platt.

We invite family and friends to gather at the Grandview 3rd Ward located at 2930 S 20th E Millcreek City, UT Thurs Nov 15th from 5:30 - 7:30 PM and share memories of Preston.