Skyline High School
Class Of 1967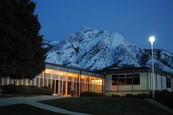 In Memory
Bryan Larsen
Premier Funeral Services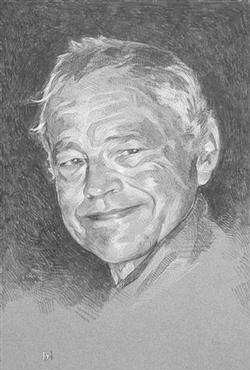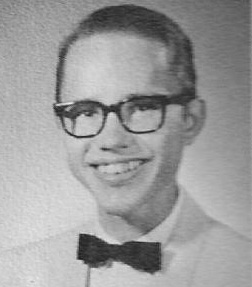 Bryan Lamont Larsen, Sr.
(March 22, 1949 - December 12, 2014)
Our beloved husband, father, grandfather, brother and friend Bryan Lamont Larsen Sr. returned home to his Heavenly Father on December 12, 2014.

He was born March 22, 1949, to Leland G. and Loie Larsen. Bryan was a member of the Church of Jesus Christ of Latter Day Saints, and his faith in Jesus Christ and desire to serve God and his fellow men were defining characteristics of his life. He was always active in the scouting program, and was proud to be an Eagle Scout and a member of the Order of the Arrow. He loved to study and teach the gospel, and did so throughout his life. He was a dedicated missionary in the Northern California mission from 1968-1970, and that experience and opportunity to serve were things he cherished for the rest of his life. He loved the temple, and had a strong testimony of the importance of families and temple work. He served as a veil worker in the Salt Lake and Bountiful temples and in other capacities throughout his life. He was called by President Joseph Fielding Smith to work in the Temples and Special Projects Department of the LDS Church, where he magnified his talents in draftsmanship in the design of a number of temples. This was a work he loved. Bryan had a strong work-ethic, and continually sought to be "anxiously engaged" in work. He loved working with his hands, and especially loved wood-working, a skill he learned from his father. Throughout his life, he could often be found carving, using his lathe, fixing things or making things for others. The kids in the neighborhood knew "Brother Larsen" would always be willing to repair a bike or fix a flat. His love of service led him to volunteer with the Woods Cross Emergency Services team, to fulfill many callings in the church, and look for ways to serve his community. Even when his health made work of any kind difficult, he still insisted on doing what little he could to contribute.

Bryan was married in the Salt Lake temple to his sweetheart, Melodie Marie Morris, on April 4, 1974. They were blessed with 6 children and 16 grandchildren. He loved his family, took pride in his family heritage, and cherished time spent with his children and grandchildren. He was well known for his sense of humor, puns and practical jokes, and loved to make others laugh and smile.

Bryan's faith carried him through many trials due to health challenges. He was diagnosed with diabetes at the age of three, and suffered complications related to this disease throughout his life. He never complained about the trials he had to endure, but always bore testimony of the Savior and sought to strengthen the faith of others. He had great faith in the priesthood, and was blessed to experience the healing power of the priesthood on many occasions, and always sought to use the priesthood to bless others as well.

Bryan died peacefully at home with family near-by. We will ever be grateful for the wonderful medical care he received over his lifetime, and the kind and gentle care given by the hospice nurses and aides as his life came to an end. He is survived by his beloved wife, Melodie, children Bryan (Sara), Christine (Jesse Anderegg), Michael (Cathy), Amy (Curtis Bohman), Merilee (Ryan Knudsen) and Nathan, as well as 15 grandchildren, his brothers and sisters, and a large extended family. Preceded in death by his parents and granddaughter Abby.

Funeral services will be held on Thursday, December 18, at 11:00 am at the Kays Creek Stake Center, 2680 E. Cherry Lane, Layton, UT. Friends and family may offer condolences to the family Wednesday, December 17th, from 6 – 8 p.m. at the Kays Creek Stake Center, as well as on Thursday, prior to the funeral, beginning at 9:30 a.m. Interment at Elysian Burial Gardens, 1075 E 4580 S, Salt Lake City, UT.