Skyline High School
Class Of 1967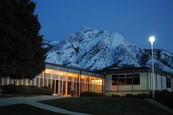 In Memory
Craig Landvatter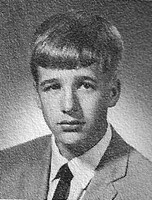 Obituary: Craig William Landvatter
Published: Sunday, Jan. 9 2000 12:00 a.m. MST (Deseret News, Salt Lake City, UT)
Craig William Landvatter was called home on January 6, 2000. Craig died the way he always wished he would: with a sudden heart attack while on a bike ride on a beautiful day with his dog Willow. Craig was born to Alfred William and Bonnie Jorgensen Landvatter on January 16th, 1949, in Salt Lake City, Utah. Craig was the cherished brother of Toni, Scott,Kent (Denis), Robyn (Brent) Moore, Holly (Chris) Hamill. On March 10th, 1973 Craig married the love of his life, Margaret Ann Barraclough. Margaret found her other half when she met and married Craig and they continue to be one for time and all eternity.
Craig is a hero to five children, Casey William, Elizabeth Ann, Cooper Samuel, Joshua Daniel and Jacob Alexander. Craig set a Christ-like example by always thinking of his children/families needs before his own. By making these sacrifices and sharing his wisdom, he earned the admiration of not only his family but many others. Craig had a special bond with nature and treated the out of doors with the reverence and respect that a gift from God is due. He treasured every moment he had with his family and friends in the scenic beauty of Utah.
Craig is survived by his parents, siblings, wife, children, many in-laws, nieces and nephews, and friends who adored him and by his faithful canine companion, Willow. Services will be held on Wednesday, January 12, 2000, 12 noon, at the Canyon Rim Ward, 3000 South Grace Street (3100 East). Friends may visit with the family on Tuesday evening from 6 to 8 p.m. at the Holbrook Mortuary, 3251 S. 2300 East, and at the church on Wednesday from 10:30 to 11:45 a.m.