Skyline High School
Class Of 1967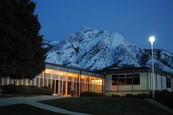 In Memory
Donna Bird (Sumner)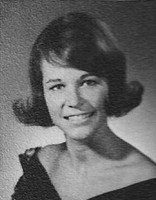 Donna Jean Bird Sumner
SANDY – Our beloved Donna Jean Bird Sumner, 33, passed away September 25, 1982, after a noble struggle with cancer.
Born January 3, 1949, Salt Lake City, to Charles R. and Marian Bricker Bird. Married Sterling Elton Sumner, May 14, 1971, in the Salt Lake LDS Temple. Attended BYU and the University of Utah. Active Member of the Union 20th Ward.
She was a loving and supportive wife, gentle mother, and devoted sister and daughter. To all who knew her, she gave true friendship, caring and compassion by sharing her choice spirit. Children held a special place in her heart and she loved her service in the Primary. She enjoyed painting and literature and delighted others with her humor. Family and friends will miss her sweet companionship but take joy in thoughts of her reunion with her infant son, Sterling Christian, who preceded her in death.
Survived by her husband, daughter and son, Stephanie and Joshua Charles, Sandy; parents, Salt Lake City; sisters: Mrs. Kent B. (Sherry) Linebaugh, Salt Lake City; Mrs. Phillip D. (Linda) Thorpe, Veradale, Washington; Mrs. L. Keith (Annette) Mackay, Salt Lake City; Mrs. Roger F. (Connie) Taylor, Salt Lake City; Mrs. Gregory C. (Marcia) Fullmer, Sandy; Julie Bird, Salt Lake City; and stepgrandmother, Margaret Bird, Salt Lake City.
Funeral Services Wednesday, 12:00 noon, at the Union 20th Ward, 1433 East Old Mission Road, Sandy. Friends may call Tuesday, 7-9 p.m. at Holbrook Funeral Chapel, 3251 South 2300 East, and Wednesday at the church, one hour prior to services. Burial, Wasatch Lawn Memorial Park, 3401 Highland Drive.