Skyline High School
Class Of 1967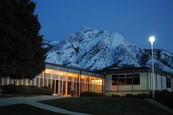 In Memory
Robert Bailey
Robert Bruce Bailey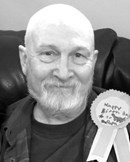 1949 ~ 2018

On June 7, 2018 Robert Bruce Bailey, age 69, was found absent from his body, and at home with the Lord. What was mortal was swallowed up by life! (2 Corinthians 5:4)

Born on April 12, 1949 in Salt Lake City, Utah, to the late Robert Amos Bailey and the late Betty Wallin Bailey, Robert grew up being big brother to Mike Bailey (deceased), Sue Feil, Bryan Bailey, Doug Bailey, and Marylu Langford. He served briefly in the Navy in the Vietnam War but spent most his days as a technical writer. He was faithful and consistent, even as the industry and company changed around him.

To his beloved church family, he was a steady man, serving often, giving freely, and known as 'the dollar man' to many children who will miss their Mr. Rob. He was most proud of being a husband to his wife, Gwenneth, who beat him to heaven by fifteen years, father to his only daughter, Elizabeth, whose picture he carried behind his license, and Grandpa to three sweet grandchildren: AJ, Gwenyth, and Asher. He lived for their visits, even though they wore him out. :)

He had grown to be a humble, generous man - aware of his flaws and failures, but confident in Jesus' death and resurrection, and certain of his eternity. Rob's best gift to his family was a heritage of righteousness by faith (Isaiah 54:17)! The Bible says that a thousand generations of love and mercy follow after those who love God - a true legacy.

Robert's Memorial service will be held on Friday, June 22 at 11 a.m. at Intermountain Baptist Church, 4770 S 1950 W, Salt Lake City, Utah.

Flowers may be sent to Intermountain Baptist Church, but he'd probably tell you to spend your money on the Pregnancy Resource Center, or buying fishing tackle, or just taking your family to lunch.
Published in Salt Lake Tribune on June 17, 2018