Skyline High School
Class Of 1967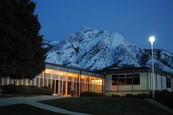 Greetings to the class of '67.
Please mark your calendars now to attend our
SKYLINE HIGH SCHOOL
CLASS OF 1967
50 YEAR REUNION
coming
August 19, 2017
It's hard to believe, but it has been nearly fifty years since we graduated from Skyline High School. Let's celebrate! Join us in catching up with old friendships, reliving memories of our youth, and enjoying an evening of food and laughter together.
Many of you have asked if there is any way to help with the reunion planning. At this stage, the best thing you can do is help locate all our classmates so that no one will be left out. Craig Benson works tirelessly to accomplish this goal. If you are not receiving his threatening rants about locating lost classmates, please contact him (ojibenson@aol.com) to get on his email list.
We want to make sure that no one stays home due to financial hardship so we plan to have a fund to help those who may need it. Please contact Fred Healey at FredHealey007@gmail.com or Rob Hanks at robhankstip@gmail.com.
The reunion committee currently consists of:
Rob Hanks - robhankstip@gmail.com

Ed Cooper - ed.cooper601@gmail.com

Fred Healey - fredhealey007@gmail.com

David Openshaw - d.openshaw@att.net

Crista Abbott - abbocris@gmail.com

Craig Benson - ojibenson@aol.com

Rick Fairbanks - rickfairbanks@hotmail.com

Tom Pfaff - tompfaff.master@gmail.com

Mark McDonough - markmcdono@msn.com

Shelly Ence Condie - mamacondie@hotmail.com
PLEASE KEEP YOUR HOME AND EMAIL ADDRESSES UP-TO-DATE ON YOUR PROFILES ON THIS WEBSITE, or send the info to Craig Benson, ojibenson@aol.com, Crista (Loucks) Abbott, abbocris@gmail.com, or any member of the reunion committee. The information will only be accessible to our classmates who are members of this website. Use of members' information for advertising or financial gain is strictly prohibited.
If you hear of a former classmate's passing, please let us know so we can post the obituary or any information you may have. Thanks to everyone for your help.
ANNOUNCEMENTS
•

Scholarship Donations Requested

The always generous Skyline Class of '67 has already contributed in excess of $2,500 towards scholarships. With your help we can increase the annual scholarship from $500 per year to $1,000 per year. Reach deep and do your part; the amount is not so critical as it is that we each help with whatever we can do. It is a lasting legacy we can leave to those who follow us. Thanks as always for your continued support and generosity.

•

Scholarship Awarded

Skyline Class of 67 has donated a $500 scholarship to Brittany Casselman. Not only was she gifted in her academic work but was a leader in the Community of Caring program. Here is what here Teacher Ann Jensen had to say:

Brittany Casselman

It has been my pleasure these past three years to see a shy, quiet Brittany transform into a mature, service-minded young woman, who is not afraid to speak out about issues and concerns close to her heart. Brittany has been a contributing member of the Skyline student body by her involvement in orchestra and the ASL program. She also has offered her beautiful writing style to both the Satorian, Skyline's literary magazine, as well as the Horizon, which is Skyline's newspaper.
I best know Brittany's contributions to Community of Caring where she has served the last two years as a board member. Last year, Brittany headed up the humanitarian committee. She arranged each month to have 400 bagels picked up by her committee and then served the next day to the homeless at St. Vincent's de Paul kitchen. Brittany was so concerned about the lack of warm clothing worn by those we served, that she organized a hat and glove drive, which greatly helped many in our homeless population.
This year, Brittany has been in charge of our Hunger Banquet, which benefitted earthquake victims in Nepal. Through her efforts to publicize and organized this event, $1,600 was raised for the Nepalese rotary club. Brittany also oversaw our monthly visits to the food bank, culminating in 7 hours spent last month, on a Saturday, helping with the mail carrier's food drive. Due to Brittany's organization and our students' support, Skyline was named the 2016 Volunteer School of the Year by the Utah Food Bank.
Brittany serves for the right reasons. In her words, "Service is important to me because it's a way for me to go outside myself. It gives me empathy for those whose paths I cannot understand, because I haven't walked them. More than that, it makes me happy to see smiles on other's faces."

-Ann Jensen
Community of Caring Teacher, Skyline High School

•

Create/Update Your Profile, please!

We want to hear from you. Click on "Classmate Profiles" on the menu on the left, and scroll down until you find your name. Click on your name and you'll be guided to create an account and make up a password. It doesn't cost you any money. Please tell us all about yourself, and, if possible, post a photo or two. It's great to see how people look now, and hear about what they've been doing since high school.